The Ghana Registered Nurses and Midwives Association has served notice of an impending sit-down strike beginning from Monday, September 21 at 8 am.
This was announced in a press release signed by the president of the association Perpetual Ampofo, following government's stance on the negotiation of the condition of service for nurses and Midwives.
The release said "a letter dated 9th, September. 2020 was also served on all stakeholders informing them about the status of the negotiation and the possible actions of the GRNMA and it's Allied Associations (Ghana Physician Assistants Association and Ghana Association of Certified Registered Anesthetists).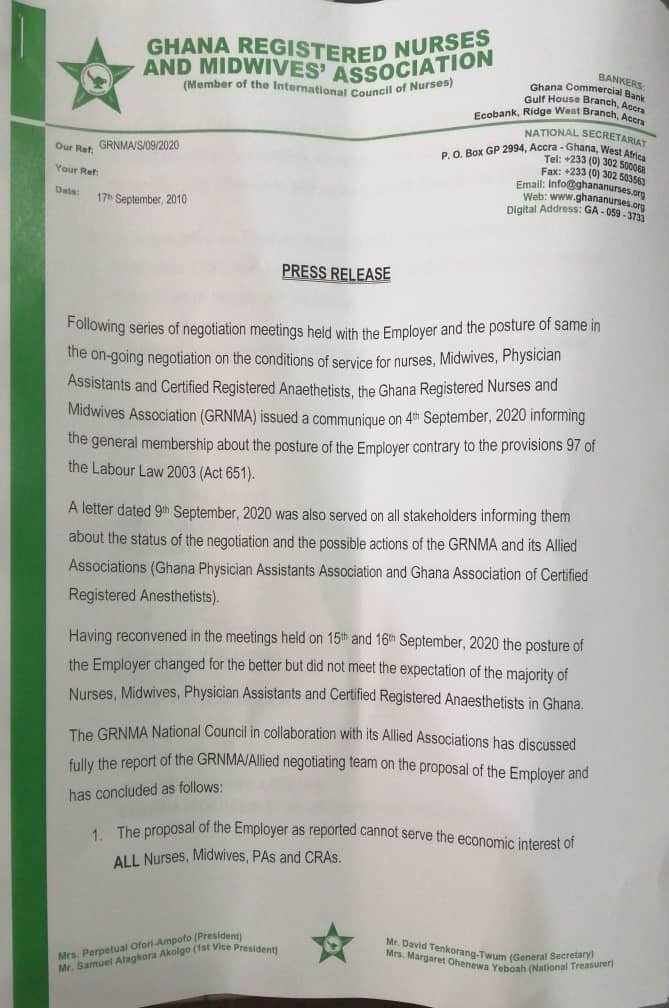 "Having reconvened in the meetings held on 15th and 16th September 2020 the posture of the Employer changed for the better but did not meet the expectation of the majority of Nurses, Midwives, Physician Assistants and Certified Registered Anaesthetists in Ghana."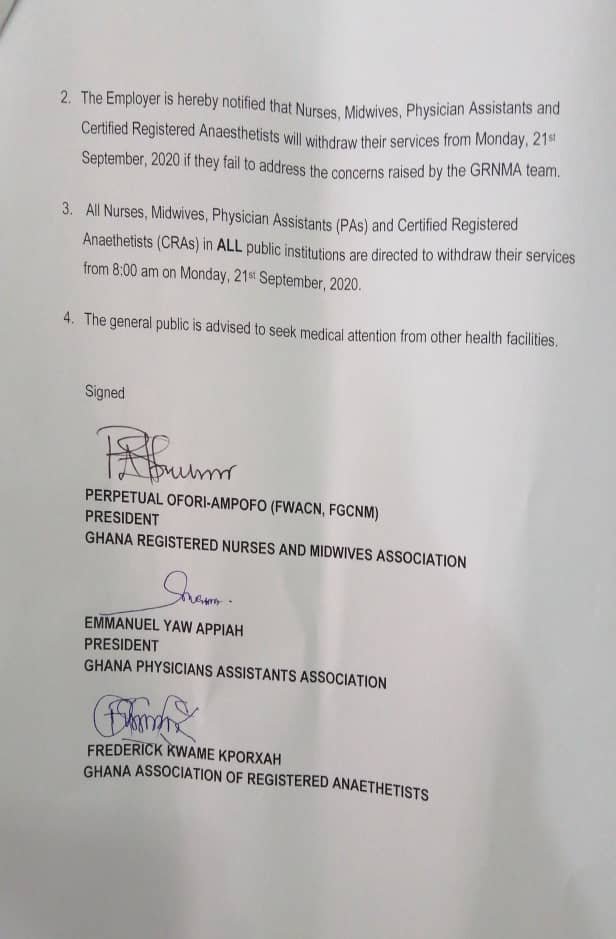 It added, "the GRNMA National Council in collaboration with its Allied Associations has discussed fully the report of the GRNMA/Allied negotiating team on the proposal of the Employer and has concluded as follows: The proposal of the Employer as reported cannot serve the economic interest of All Nurses, Midwives, PAs and CRAs."